Meet the man behind Biffy Clyro, Foo Fighters and Bloc Party
Posted by Rob B
Chris Sheldon - world class producer and mix engineer whose credits include producing Biffy Clyro's 'Blackend Sky', 'The Vertigo of Bliss' and 'Infinity Land' and Foo Fighter's 'The Colour and The Shape' and more. Learn about Chris' top techniques & favorite gear.
Image source: thelodgestudios.com
Chris has had an interesting career so far. He has produced albums for Biffy Clyro and Foo Fighters and mixed a plethora of records ranging from The Pixies all the way to Radiohead and Bloc Party. We recently caught to him for a quick chat about his path to success, favourite gear and techniques he uses in the studio.
Can you tell us how you first started engineering?
I started as a tea-boy at a studio called Utopia in north London in 1982. I moved up to assisting then became an engineer running my own sessions, all in house at Utopia. The studios had a large tracking room, a mixing room, a mastering room and a smaller 16 track room for demos and small sessions where I did a lot of work. We used to have to improvise a lot back then, before MIDI, before sampling. Banging the recorded snare drum track back out through a speaker with a snare drum sitting on top of it to re-record a 'clean' snare sound to add into the drum mix. The games and TV lounge was just off the little studio and was a big open room, so I would sometimes record drums out there to get a much bigger and more exciting sound… I had to choose my moments though so as not to upset anybody else in the complex!
I left Utopia to go freelance as an engineer around 1985-86 and finally got into producing around 1991 or so.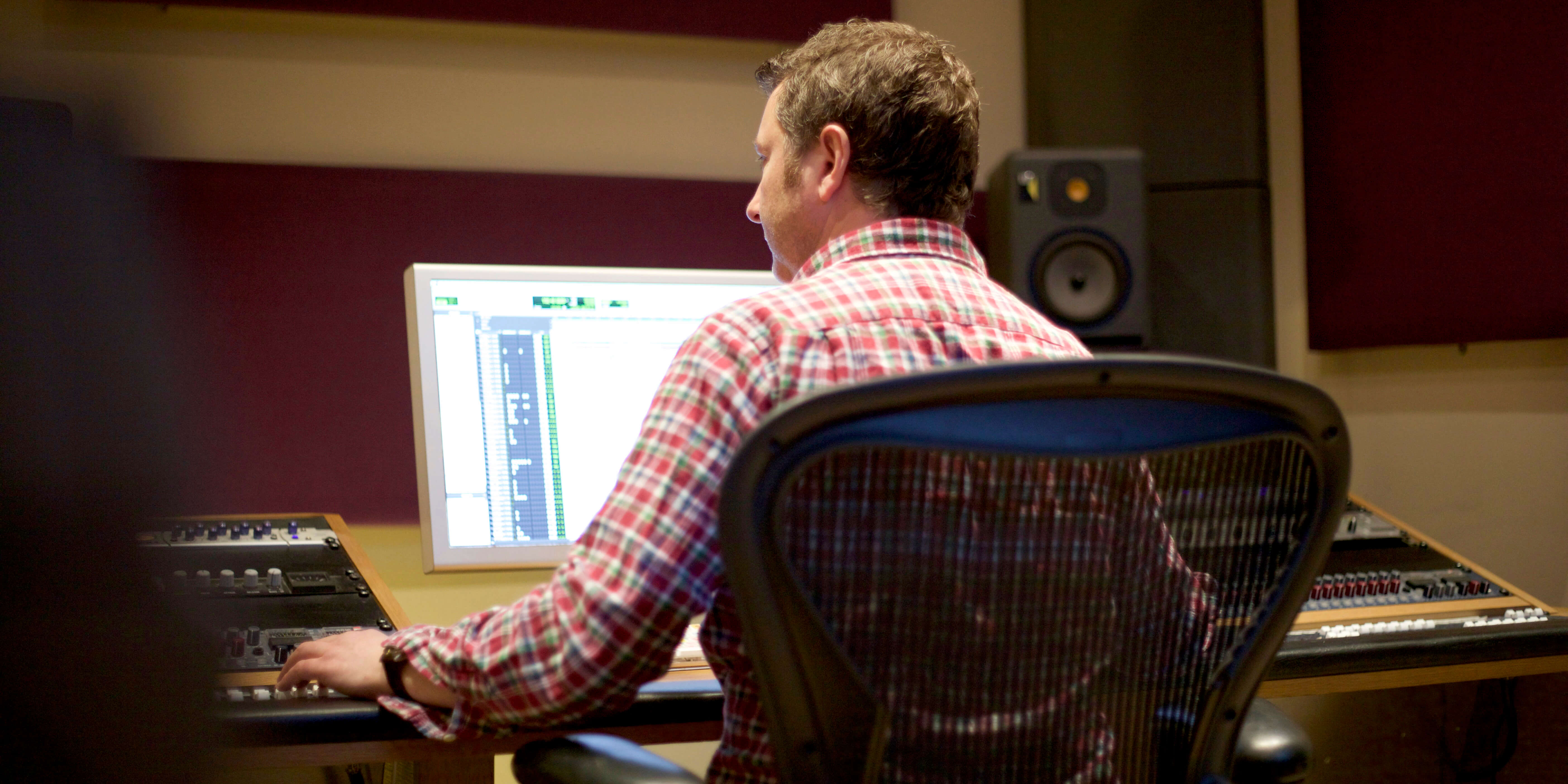 And at what point in your career did you decide to open up your own facility?

I started my own mix room in 2007 when it became a necessity. Budgets had started to plummet and it was the only way to actually be able to make a living! Nowadays it's virtually expected that you'll have your own facility. I was renting a room in a complex in North London for a few years, then 3 years ago I built a studio at the bottom of my garden. I really love it! 30 second commute anybody?
Speaking of studios, what's your favourite studio technique these days?
I don't think I do anything radically different to anybody else, but one thing I always do is incorporate some distortion in the drum kit. What I mean is, after the kit is recorded as well as can be, I will inevitably put the snare drum track back through the desk and punish it through a mic amp. Just using a small hint of this is enough to bring a drum track alive once you start layering on guitars. It will bring out the overtones and ring that a drum kit needs to sound proper as far as I am concerned. (Of course it may not be necessary on some laid back '70's funk! Hahaha.)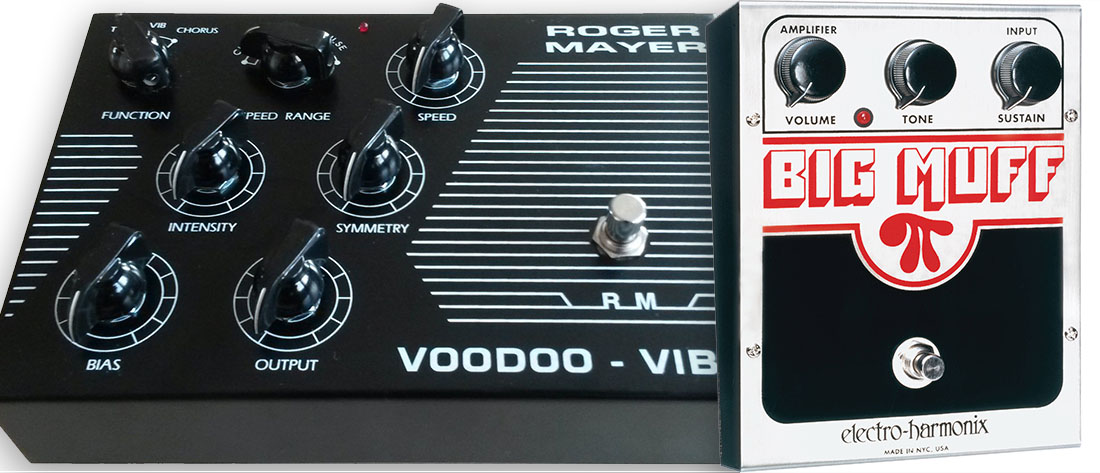 Ok. Let's do some short-burst questions now:
Name your bucket-list piece of recording equipment.
API recording desk. I love them. The mic amps and EQs are unsurpassed in my opinion, plus The Electro Harmonix Big Muff pedal. I don't think I have ever made a record that doesn't feature it somewhere!
What is a favorite piece of gear you've used recently?
My Roger Mayer Voodoo Vibe stomp box. It's just great!
Can you share with us what you're working on at the moment?
Wrapping up the new Feeder album, mixing a new band called The Luka State and finishing mixing a live album for a US band - The Wild Feathers.
What's your favorite stage in the music production process these days?
I like all the stages from pre-production right through to mixing. Pre-production is the 'getting to know you' stage and working on arrangements, trying different ideas out. The recording is probably the most exciting, getting the instrument sounds that fit the songs and performances that bring the best out of the musicians, but I would say mixing is my favourite part of the process. It's my job to assemble all the pieces and create a blend that does the song justice.
Let's talk influencers. Which 3 albums are you inspired by and why?
Purple by Stone Temple Pilots. I love everything about this album, the songs are amazing and Brendan O'Brien's production rocks my world. It's a very 'real' production I suppose and the guitar tones are just great.
Physical Graffiti by Led Zeppelin. Again it's just awesome from beginning to end. It's an album by a band that's reached its peak (in my opinion) in songwriting and Jimmy Page's production is just great. Plus, Bonzo is on fire!
For a third album I will have to say I just love Todd Rundgrens production on pretty much anything he touches, the man's a production genius in my opinion. So most of the records he's worked on have inspired me in some way. The Pursuit of Happiness I'm An Adult Now, the production on Bat Out Of Hell, XTC's Skylarking. The list is endless.
Can you share with us a memorable project you've worked on?
I would say all the projects I work on have their moments, but some have been special for various reasons. All the Biffy Clyro records I was involved with were fun. Our budgets were relatively tiny, but we made some incredibly exciting music and a pretty immense sound for a three piece. Oceansize were a musically complex band, but what amazing music! All my engineering skills were called on for their records. Foo Fighters? Mixing for them was a total blast. Great people and a fantastic production job from Gil Norton. Feeder - making their first album was so much fun and has led to a working partnership that is still ongoing. Shed Seven, Sona Fariq, Reuben...There are so many great projects I have worked on over the years, but I can't say I have an absolute favourite.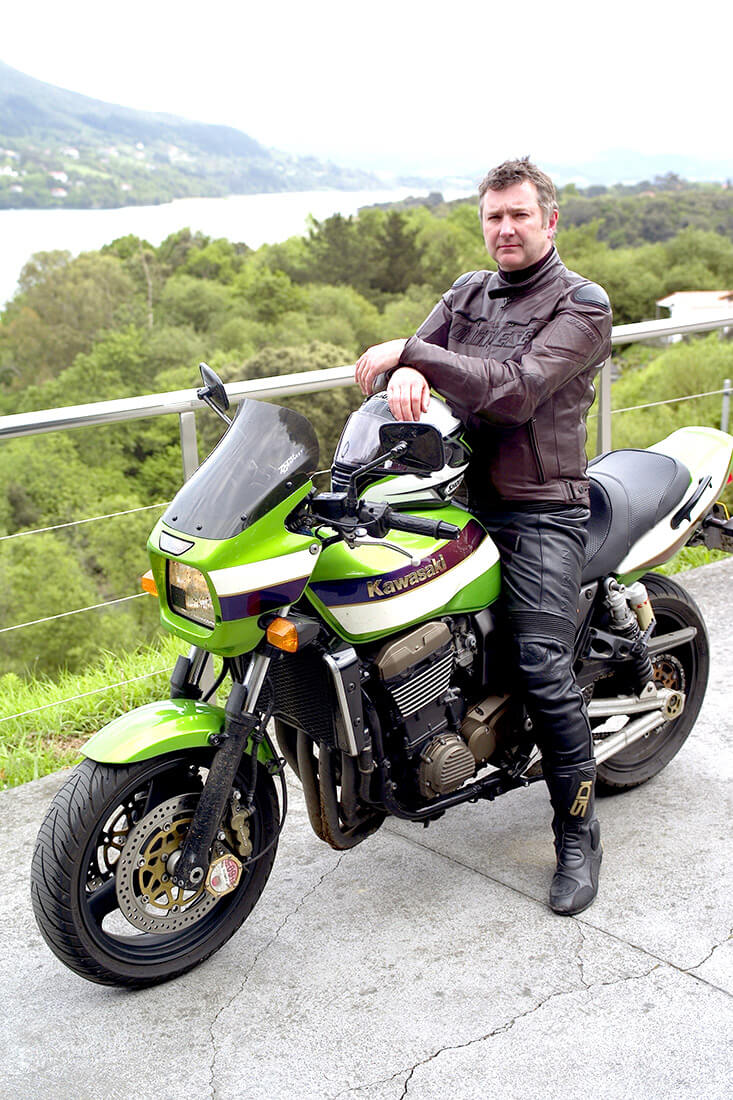 [Chris on his motor-bike in Spain]
Finish this sentence: if I wasn't engineering music, I'd be...
Riding my motorbike in Spain ideally!
Keywords
Interview
Chris Sheldon
Jax Management