Mixing The Maccabees with Cenzo Townshend
Posted by Rob B
Cenzo Townshend gives us a bittersweet look in to mixing 'Marks to Prove It' - The Maccabees' fourth and final album, and looks back on a hugely successful relationship with the band.
Photo: neverenoughnotes.co.uk
'Marks to Prove It'
Is the fourth and final album released by The Maccabees in July 2015. It reached no. 1 in the UK Album Charts and also ranked in at no. 9 in NME's Album Of The Year chart.Regrettably, after 14 years of playing together, the band decided to cease activity and 'call it a day' in August 2016, thanking their fans for continual support throughout the years.
'There have not been fallings out and we are grateful to say that we are not leaving the group behind as a divided force. It has been a rare and absolutely incredible time that we all feel very lucky to have shared. Love to anyone who has ever stood by our band, bought our records, come and seen us play, or cared and contributed in whatever capacity it may have been. We have always valued it immeasurably, tried to honour it as best we could and can only say thank you to you all very deeply and sincerely.' – the band mentioned in a message to their fans published on their website.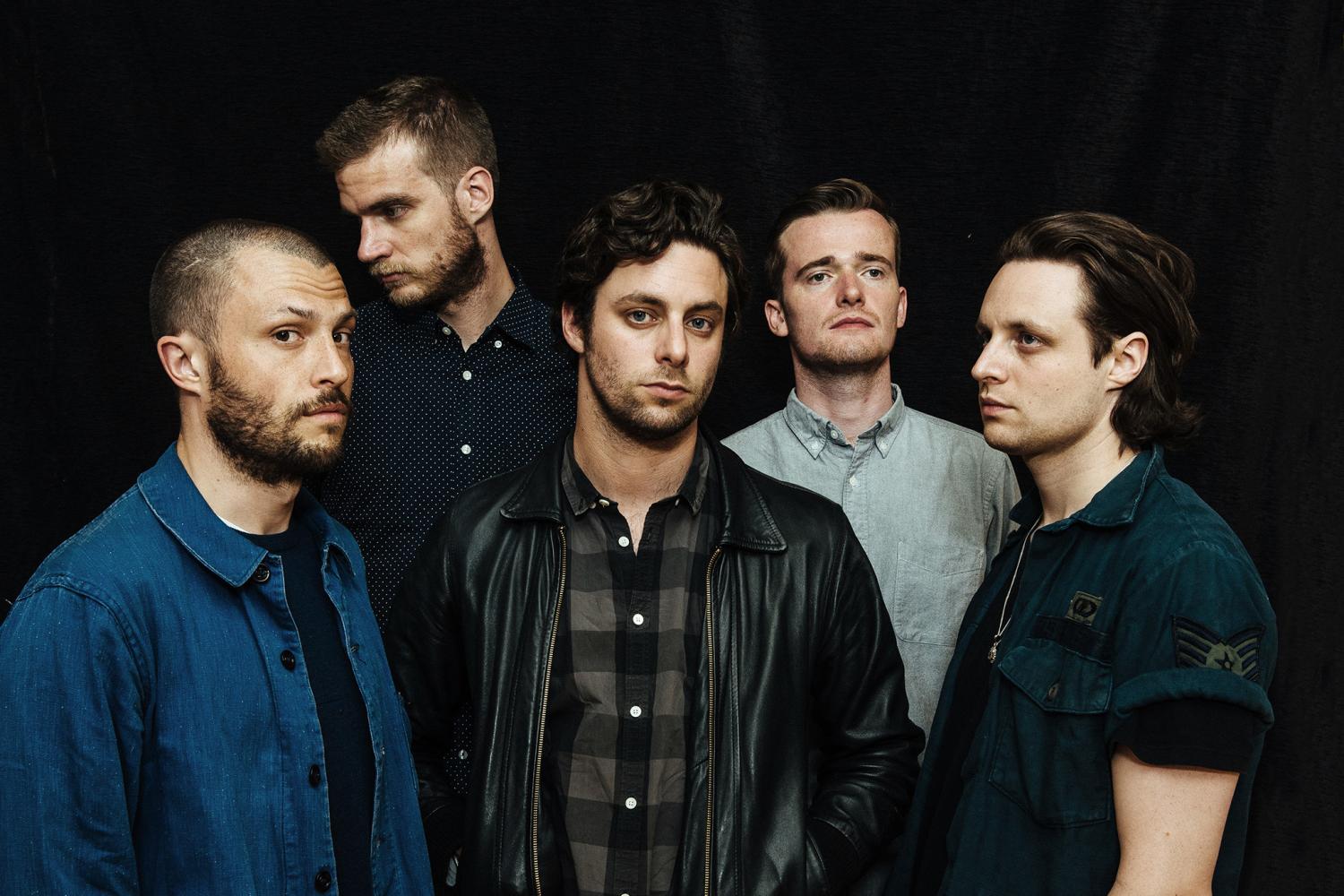 Photo: indieisnotagenre.com
Cenzo Townshend and The Maccabees
The journey between the band and Townshend started in 2011 with Cenzo mixing 'Given to the Wild' - a hugely successful album released by the band in 2012. It featured 'Pelicans', 'Feel to Follow', 'Went Away' and 'Ayla' as singles and has been nominated for the 2012 Mercury Prize while also reaching no. 4 in the UK Albums Chart, in the same year. Following the success of this record, the band went on to have their fourth and soon-to-be final title, 'Marks to Prove It', mixed by Cenzo and his assistants at Decoy Studios.
On 'Marks to Prove it', he found working with The Maccabees to be both challenging and rewarding. On 'Marks to Prove It' – one of Cenzo's favourite projects – he recalls mixing the single: "The song features 3 or 4 very different sections each with their own character and tempo. The challenge here was to make these 'scenes' work together, while still retaining the explosive energy in the choruses. The end goal was to achieve this within the context of a cohesive production, allowing it to work as a single for the album – which is also what the band wanted. Because we had to find a sound for each section whilst maintaining the high energy of the choruses and ensuring all the scene changes worked together, mixing the song was a challenge, one that I am very proud of – it's a great track."
Cenzo's private facility - Decoy Studios - is based in sunny Suffolk in the UK. In his work, Cenzo is known for his love of both vintage and modern analog gear – "what I try to do, in essence, is to bring as much 'analog' to it as I can, using various outboard equipment", Cenzo added.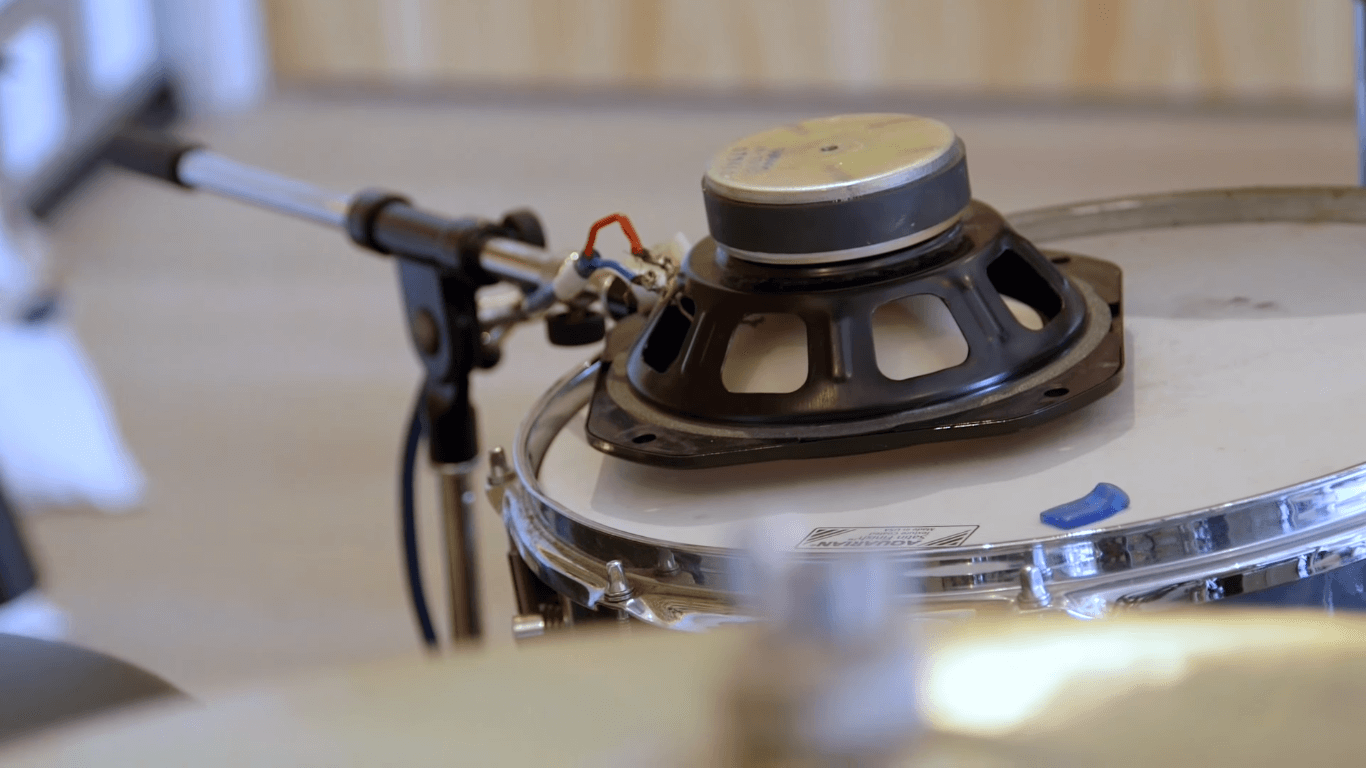 Photo: Youtube.com
In his workflow, he finds reamping to be a vital part of creating different spaces for sounds to sit in. He adds – "We have all this equipment here at Decoy ranging from our SSL 6000G series to our collection of vintage amps, most of which get used for reamping tracks. My philosophy is not to change the sound completely by reamping it with a different tone, but rather to enhance it. With guitars I usually give the tracks some air or some depth, while on bass guitars, we usually get sent DI tracks as well which I usually run through different amps, clean and distorted depending on the song. These will then get blended together and used in different amounts throughout each section of a song. For me, bass very rarely stays static throughout the entire song – it generally will change. Another thing we usually do when reamping is to record a stereo room sound which will help in certain bits, adding character and making the performance feel more alive."
Taking it one step further
One of Cenzo's go-to reamping techniques is meant for drum tracks. On 'Marks to Prove It', he played back the kick and snare tracks through a speaker placed a few inches above a real snare drum in the live room. The speaker is usually placed inches from the drum head, faced down towards it. The recorded signal once blended in with the original helps bring more 'rattle' to the overall sound of the kit making the kick and snare more prominent in the mix.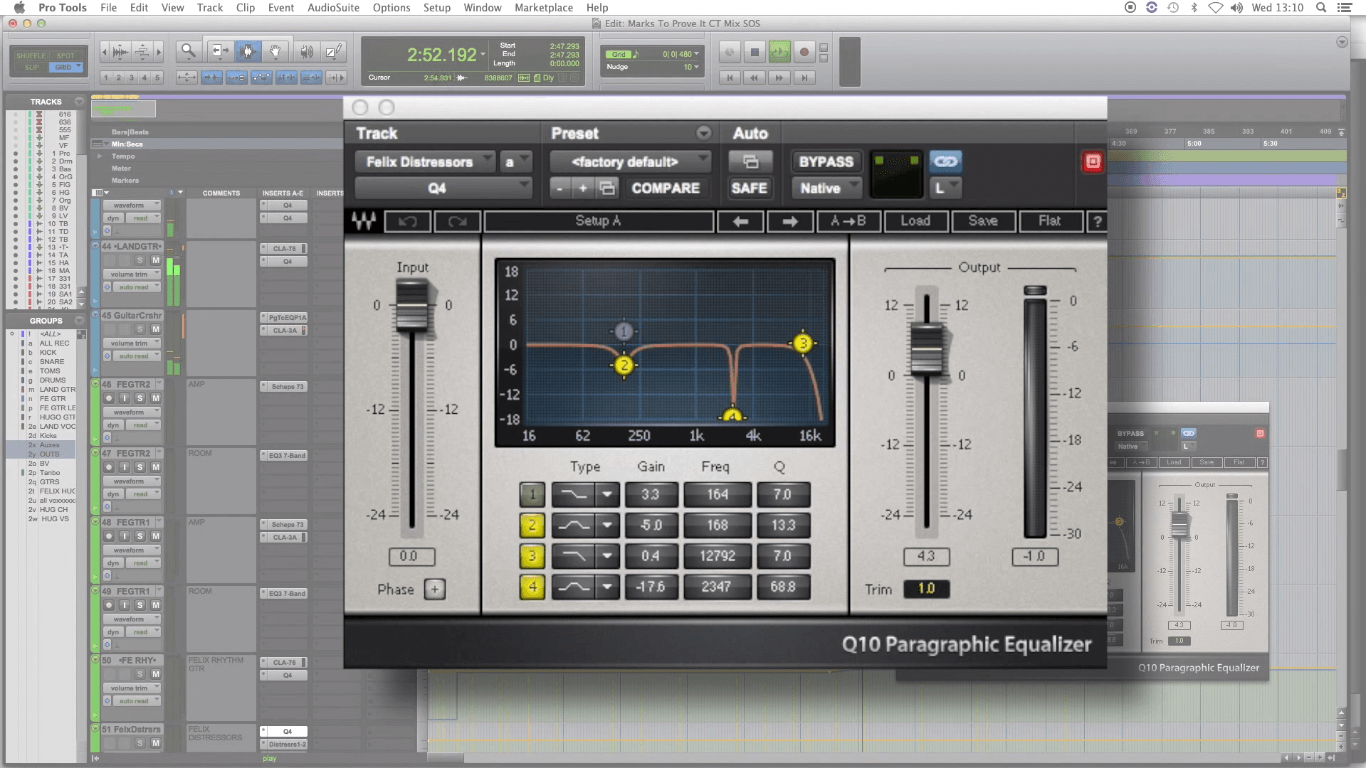 Photo: Youtube.com
As a general rule in our workflow at Decoy we tend to use analog equipment for broad strokes and general coloration while plugins are great for more surgical precision tasks. 'On Marks to Prove It, the guitars had a few frequencies which I thought were a bit harsh removed using a Waves EQ.'
The most important element in a mix
Is, without a doubt, the vocal. On the lead vocals on 'Marks to Prove It', Cenzo used his 'Vox1 Chain' consisting of an 1176 compressor, a Pultec EQH-2 and a DBX902 de-esser. Overall, the vocal buss was then compressed using the Analogue Tube AT-101 which is, in Cenzo's words – 'a brilliant recreation of the original Fairchild 670 compressor'. In terms of effects, the Audio Kitchen Spring Reverb was used to give the performance even more character and make it sit better in the mix.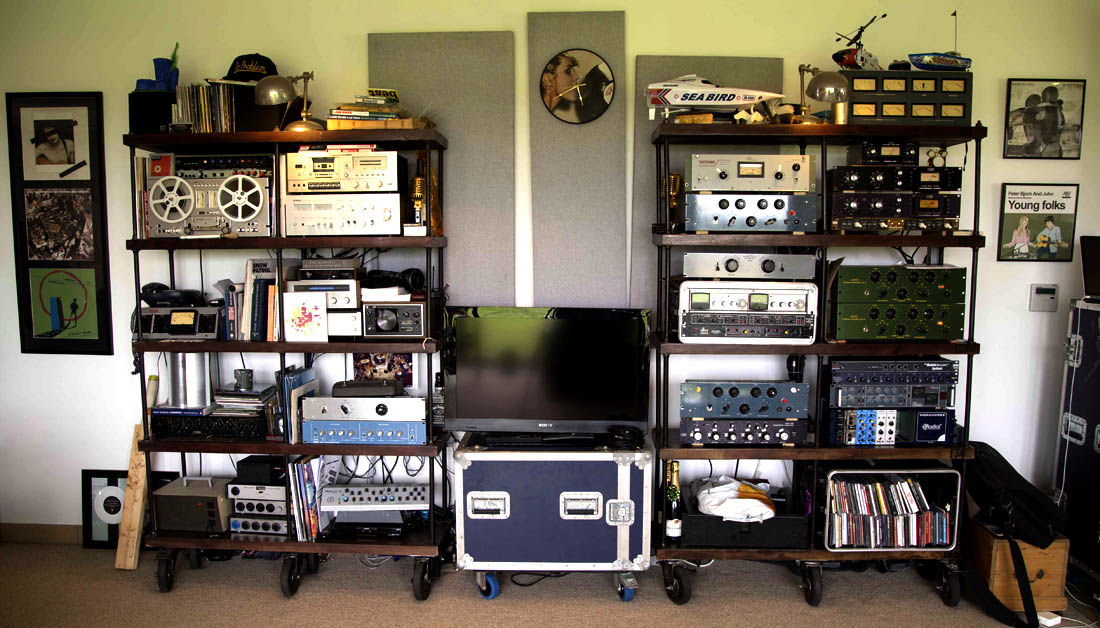 On the mixbuss
Cenzo has a few regular culprits like the 'Sexy Mix Buss Chain' which works brilliant for thickening up the overall sound of a mix. The chain is made up of a Neve 33609/J, Summit EQP-200, Neve 1066 and SSL Compressor. Post mix buss processing is usually done in the Stereo Mix using a GML 8200 EQ going into the Analogue Tube AT-101 compressor, to replicate some of the effects of the classic Farichild 670 unit.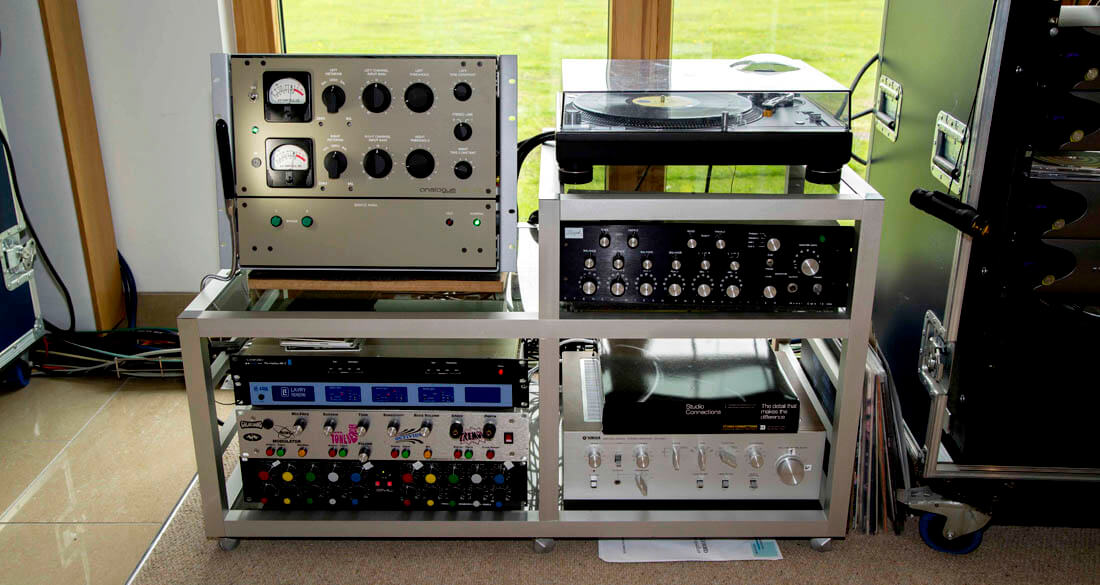 Keywords
Mixing
Cenzo Townshend